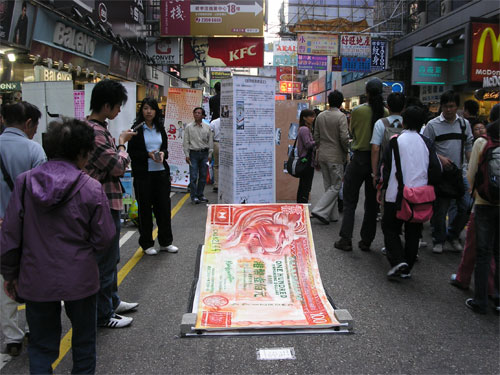 On the topic of globalization, the role of money is competing for power between countries. A piece of HK $ 100 was issued by the US Federal Reserve but his name was RMB.
Participated Exhibition
2002 Sep.
"In Search of Art" Art Exhibition in Visual Art Center, Hong Kong (Presented by the Leisure and Cultural Services Department Oraganized by the Art Promotion Office)
2005 Sep.
"Globalization" Exhibition on Sai Yeung Choi Street, Mongkok, Hong Kong (Presented by Hong Kong People's Alliance on WTO)
Copyright (C) 2022 Chu Yiu Wai, Price. All rights reserved.